Please note that VDM is supported on Windows 10/11 and Windows Server 2012/2012R2, 2016, 2019 and 2022. Evaluations can be downloaded
here
.
To start, download the installation file SetupVDM.exe from www.ishadow.com, usually provided as compressed ZIP archive SetupVDM.zip. Be ready to provide VDM license file LICENSE.VDL. Evaluation license can be downloaded from www.ishadow.com/downloads, while purchased licenses are forwarded via email.
Installation requires administrative privileges. On Windows computers with User Account Control (UAC) enabled, a UAC warning screen
acknowledging Teknica Software Inc. digital signature and prompting for installation authorization will be displayed: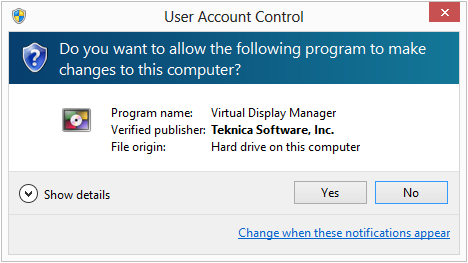 Fig. 2. UAC prompt to continue with installation
After accepting the License Agreement and providing an installation path, the "Create Application Shortcuts" screen is displayed: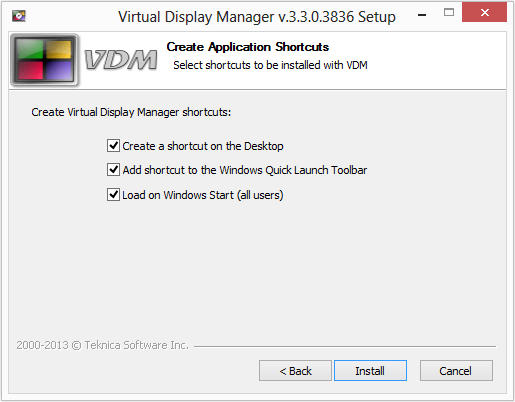 Fig. 3. Shortcut creation and auto start options
In case the auto start option is selected, Registry Value "Teknica's VDM" is added under [HKEY_LOCAL_MACHINE\Software\Microsoft\Windows\CurrentVersion\Run] Registry Key pointing to VDM installation path. This key can be removed in case the auto start option is not necessary for all users.
This installer is very straightforward and provides the following options:
Selection of Destination Folder
Choice of optional shortcuts on the Desktop and within the Windows Quick Launch Toolbar (option is selected by default)
Ability to start the application for each individual user on user's environment load (option is selected by default)
In case VDM was previously installed, an automated uninstallation is offered prior to the new install. Uninstallation provides graceful unload of VDM.exe running within the current session, although it would be advisable to close all instances of VDM.exe to avoid any possible contention. However if contention is encountered, a prompt for optional Reboot is issued.
Once most of the installation is complete, an option to apply VDM license is presented (option is not selected by default):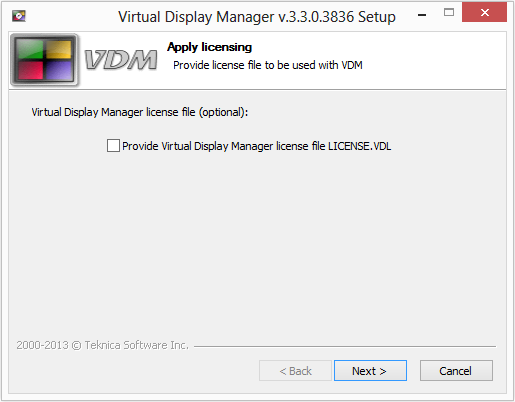 Fig. 4. License screen offers an opportunity to apply VDM license file LICENSE.VDL.
In case license option is selected and the "Next" key pressed, further instructions are presented via the license prompt:

Fig. 5. License prompt screen.
Assuming LICENSE.VDL is available and the "Yes" option is selected, a common Windows File Dialog screen is launched, so LICENSE.VDL can be located and imported into VDM folder next to VDM.exe executable.
This is an optional step – license file can be added to VDM folder at a later time or can be reused from the prior installation in case this is an update.
Once installation is complete, Virtual Display Manager's configuration screen is loaded to continue with application configuration.
VDM Removal:
Automated removal can be accomplished by running uninstalled from VDM folder directly or from Control Panel applet with Add/Remove Application functionality. Silent removal via "RemoveVDM.exe /S" run from VDM folder is also supported.
Silent Install:
Appending "/S" switch provides for silent installation of VDM – "SetupVDM.exe /S".